Sensor Fusion AI
Achieve the Promise of AI
With Expert-guided Machine Learning
schedule a demo
On-device Sensor Data Analytics
Differentiate Your Product With Edge AI Software
Imagine your device becoming super intelligent. How will your customers react when they see it? How would it differentiate your product? Achieving the promise of AI is the holy grail of product innovation, but how can you pull it off? This is where NeuraSense comes in.
NeuraSense is a set of intelligent sensing libraries for consumer, automotive and industrial applications. Optimized for the edge, it provides real-time inertial sensor data analysis that can add immense value to your product without the downsides of using the cloud.
Download product overview
Accelerometer / Gyroscope / Magnetometer
IMU (6 axes) AHRS (9axes)
Handcrafted Feature Extraction / Content Awareness / Expert-Guided Machine Learning
Domain Specific Algorithms
Sport & Wellness / Safety / Automotive / Industrial
Field Use & Final Product
Unlock Critical Insights With Intelligent Sensor Fusion
The sensor fusion algorithms at the heart of NeuraSense combine multiple sensor inputs to enable deeper insights and better accuracy. NeuraSense builds on these algorithms a layer of embedded AI that provides pattern recognition, event detection and context awareness. This contextualized data can help you unlock business benefits through domain-specific smart solutions such as anomaly detection, predictive analytics and decision automation.
Outstanding AI With Handcrafted Feature Extraction
NeuraSense uses expert-guided machine learning (ML) to achieve far greater accuracy. It relies on a supervised selection of top-quality data descriptors for the ML process based on actual field data. This method results in an explainable AI that combines the best of both worlds—handcrafted feature extraction and automated ML. It leverages 221e's expertise in physics, signal processing and motion sensing to describe real-world events with great precision, leading to outstanding AI.
Plug and Play
Into Your System
We've worked hard to make it as easy as possible for you to integrate NeuraSense into your motion monitoring solution. How easy? Just add three lines of code to your application and you're there — no training, no calibration.
NeuraSense is hardware-agnostic and sensor-independent. It is implemented as a static C library that can be easily ported to your platform. Our R&D and support experts will also be happy to help you with device-specific considerations such as sensor mounting positions.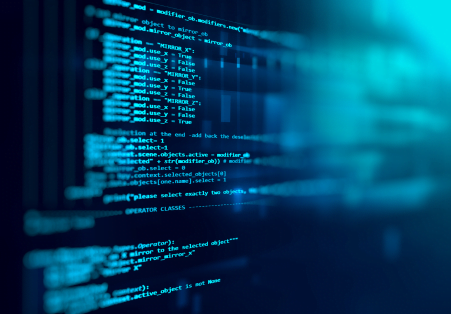 Innovate with
Artificial Intelligence
Differentiate your product with profound insights, sensor data analytics and contextual awareness

Ensure
Consistent Accuracy
Designed for consistent precision regardless of the mounting position based on a decade of field testing

Leverage our
Renowned Support
Get a head start with our multidisciplinary support team trusted by leading global brands since 2012

Gain Optimal
Latency, Power & Privacy
Unlike cloud AI, the NeuraSense Edge AI provides real-time analytics with ultimate privacy at extremely low power consumption
Want to learn how you can add value
to your product with NeuraSense?
Contact us and one of our product specialists will get in touch with you.
talk to an expert
Domain-specific Sensing
AI Libraries
NeuraSense consists of specialized libraries designed for different use cases. All the different AI algorithms below share the NeuraSense methodology of expert-guided ML, while each has been trained to excel in its respective domain.
NeuraActive is integrated into your device to track human motion in diverse activities with great precision. For example, it can serve as a step counter, also known as a pedometer, for counting steps and tracking periodicity.
But NeuraActive is a lot more than a step counter. Its versatile sensor fusion AI has performed activity recognition in a wide variety of sports to improve fitness and athletic performance. Some examples include Pedestrian Dead Reckoning (PDR), running, walking, roller skating, golf, rowing, soccer (both VR and real), boxing, ice skating, archery, javelin and ice sledding. On top of activity recognition, NeuraActive also supports gesture recognition for an advanced human-machine interface (HMI).
NeuraActive typically runs on an IMU and has been optimized for embedded applications to provide exceptional accuracy using minimal resources. This greatly simplifies the integration into your product while minimizing power consumption for battery-operated devices such as fitness trackers and sports coaching systems.
schedule a demo
Key Features
Dedicated algorithms to compensate for sensor mounting position improve accuracy and simplify integration

Easily portable for use in both embedded and mobile applications

Compact design

[Other key features TBD]
Download product overview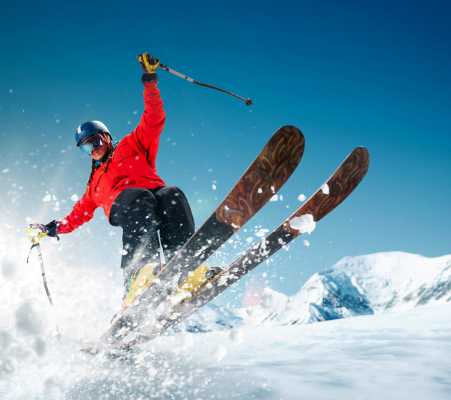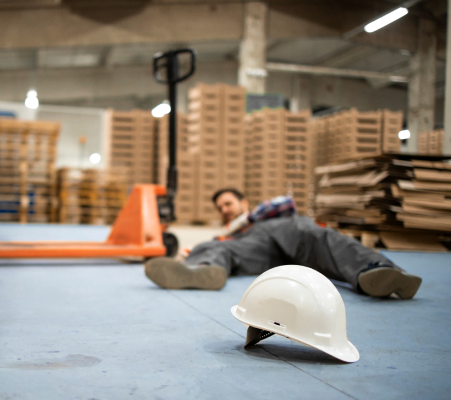 Designed with extreme accuracy for wearable life-saving applications, NeuraSafe is constantly on guard to improve lone worker safety and detect first-responder accidents. It is used for man down detection and is ideal for integration into smart Personal Protective Equipment (PPE) such as hard hats and firefighter jackets.
For example, it can issue a warning or initiate an emergency call in case of lone worker fall detection. NeuraSafe has been thoroughly tested in the field to prevent misdetection and false alarms, leading to an impeccable track record reported by all customers.
Thanks to NeuraSafe's edge AI technology, it can also work as a standalone solution. This is vital for fall detection as it guarantees constant monitoring that can trigger visual or acoustic alarms even in offline situations. Using edge AI also ensures minimal power consumption, which is a crucial requirement of battery-operated smart PPE.
schedule a demo
Key Features
Multiple alert levels based on the severity of the situation allow effective responses

Dedicated algorithms to compensate for sensor mounting position improve accuracy and simplify integration

[Additional key features TBD]
Download product overview
Driver & Vehicle Monitoring
NeuraDrive is a driving monitoring solution that tracks driving behavior, road condition and mechanical data about the vehicle. It detects events such as acceleration, braking, turning, changes in tire conditions and even pothole encounters to improve road safety. NeuraDrive is also used in fleet management for driving style recognition, driver stress monitoring and predictive maintenance, as well as for reducing insurance costs.
Thanks to an IMU-based crash detection algorithm, customers can create more robust driver safety solutions that are less susceptible to environmental conditions
NeuraDrive provides privacy-friendly analytics for automotive applications by working with anonymous data and driving metrics. If you have particular security requirements for the collected data, we are here to assist with encryption methods and other solutions.
schedule a demo
Download product overview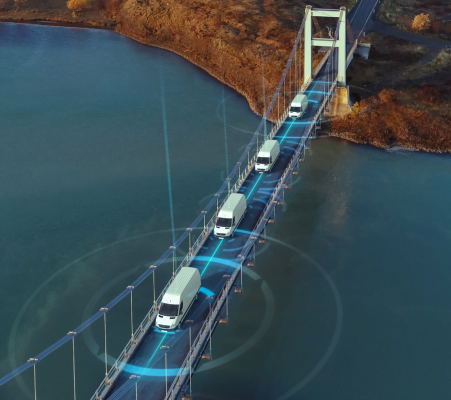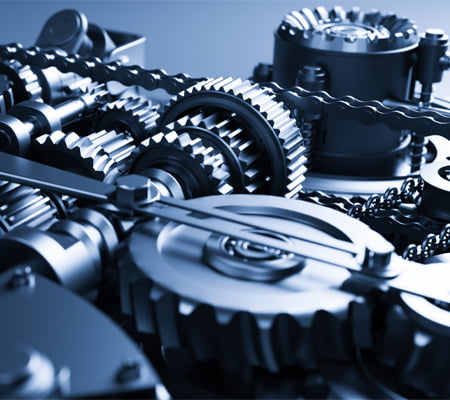 Industrial Vibration Analysis
Mechanical and structural vibration monitoring is essential for predictive maintenance and fault detection, providing significant value to industrial applications:
Civil infrastructure: NeuraVibe performs structural health monitoring of civil infrastructure and is also used by researchers for seismic activity analysis and earthquake detection.
Industrial machinery: NeuraVibe performs vibration analysis of machines to maximize their uptime through predictive maintenance.
NeuraVibe uses a frequency analysis algorithm known as modal analysis to perform condition monitoring and provide predictive maintenance insights.
Often installed in highly-stressed environments such as steel cables, NeuraVibe has been designed for exceptional reliability through exhaustive field testing and data acquisition. It typically runs on a miniaturized IMU and is optimized for low power consumption.
schedule a demo
Key Features
Dedicated algorithms to compensate for sensor mounting position 
improve accuracy and simplify integration

Easily portable for use in both embedded and mobile applications

Compact design

[Other key features TBD]
Download product overview
How Is NeuraSense Different?
NeuraSense performs data analysis based on a tinyML classifier guided by our subject-matter experts through quality feature extraction. To achieve exceptional accuracy in real-life data analysis, NeuraSense is trained with small data from the actual sensors instead of generic big data.
Key Features
Dedicated algorithms to compensate for sensor mounting position 
improve accuracy and simplify integration

Easily portable for use in both embedded and mobile applications

Compact design

[Other key features TBD]
Download product overview
You may also be interested in…