Rugged Intelligent Tracker
Track What's Important to You Using AI,
Geolocation and Long-range Connectivity
Get your neuratrack

Optimize Your Fleet /
Slash Costs / Prevent Theft
Gaining insight into your fleet management and operation enables significant optimizations and cost reduction. This can be achieved with an affordable AI-powered solution like NeuraTrack.
NeuraTrack is a wireless asset-tracking device with a GPS satellite positioning system, connected to the internet for visibility on desktop or mobile via a simple cloud interface. To reduce the risk of theft, NeuraTrack's sensors and AI software can also alert you when assets are moved or stolen.
NeuraTrack has been installed on a variety of vehicles, public transportation, electric bicycles, forklifts and service trucks. It is typically used with the NeuraDrive  AI software to enable driver behavior monitoring, predictive maintenance and other valuable insights.

Detect Accidents
With Artificial Intelligence
First responders, lone workers and other employees exposed to risks need adequate protection. One way you can improve safety is with NeuraTrack that leverages AI to detect accidents.
NeuraTrack's ATEX-certified design and small form factor make it ideal for wearable PPE such as hard hats and firefighter jackets. It constantly monitors the IMU sensors using the NeuraSafe AI software, which sends an immediate geolocated man down alarm in case of fall detection.
Using edge AI technology, NeuraTrack can also work as a standalone solution. Its man down sensor can trigger visual alarms and a powerful siren even when the GPS tracker and IMU are offline.
at the size of a Credit Card
Polyamide thermoplastic, UL-listing (V-0), excellent moisture & environmental resistance
50mm (1.96″) × 70mm (2.75″) × 8.5mm (0.33″)
get your neuratrack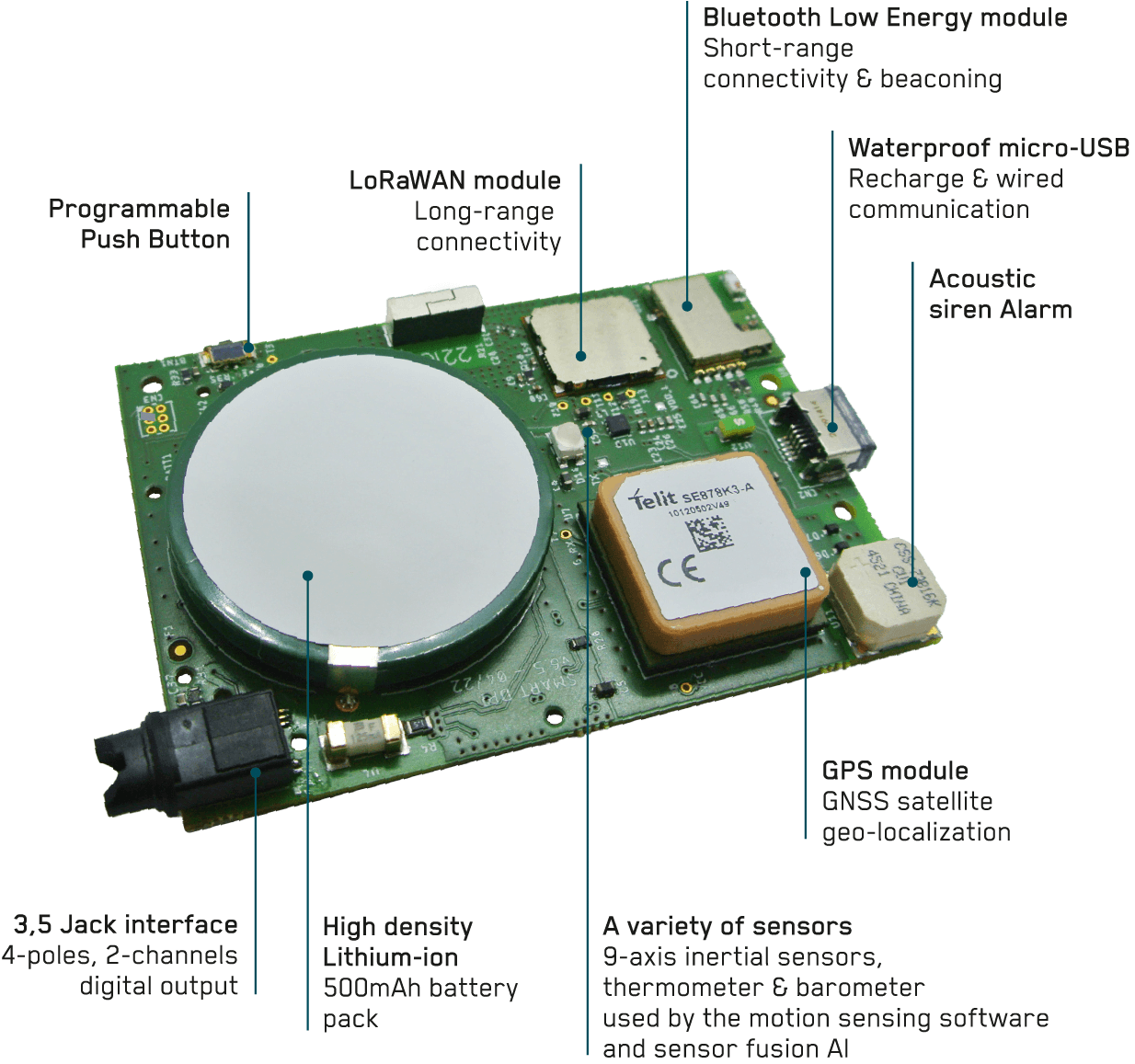 AI, GPS & Long-range

Connectivity Combo

Innovate with autonomous event detection AI, geolocation and low cost of connectivity with sub-GHz LoRa communication known as LoRaWAN

Intrinsically
Safe Design
The ATEX-compliant rugged design is water and dust resistant. It was made of heavy-duty materials suitable for potentially explosive harsh environments

Smart Alarm
System
In cases like man down and theft attempts the AI software can trigger online alerts or use the onboard siren and visual alarms when offline

Long Battery
Life
With an average battery life of 1 week, you can log data for days on end or stream it instantly
Knowing the location of your device is important, but NeuraTrack can do much more than that. It runs advanced software such as MPE for motion processing and NeuraSense for sensor fusion AI. These software modules unlock valuable insights about the tracked object, such as event detection, contextual awareness and sensor data analytics.
get your neuratrack
Dashboard
Cloud interface with real-time
event detection reporting.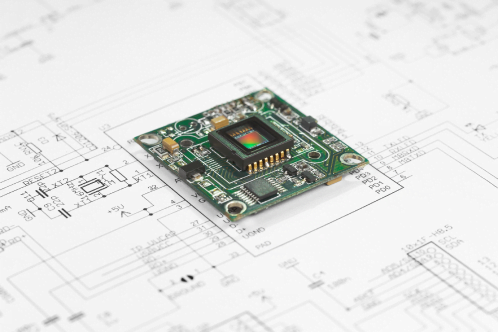 How Is NeuraTrack Better Than
Low-cost Hardware?
Don't you hate it when you have to spend days and nights troubleshooting false alarms? And what about when you run into some hardware issues with no one there to support you? While the initial cost of such hardware could be tempting, its total cost of ownership (TCO) is often much less attractive. Cheap hardware also tends to be flimsy, bulky and underperforming.
Would you trust low-cost hardware for your man down alarm or GPS tracker? Our customers choose NeuraTrack for its tried-and-tested build quality, which allows peace of mind while protecting their employees or tracking their assets. They also appreciate our trusted support that provides all the help they need.
You may also be interested in…