Sensing AI for
Your Smart Device
Stand Out With Our Precision
Sensor Fusion Software and
Reliable Hardware Platforms
schedule a demo
Now You Can Achieve
the Promise of AI Without the Hassle
Artificial intelligence can add immense value to your product. So can sensor fusion.
221e's sensor fusion AI software, which combines the two, unlocks critical
real-time insights using machine learning of multi-sensor data.
Our intelligent precision sensing technology can be easily integrated into your product. You can use it with your existing hardware or an optimized 221e IMU solution.
talk to an expert
Trusted by
Industry Leaders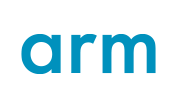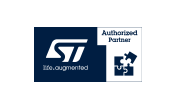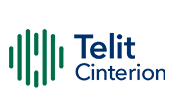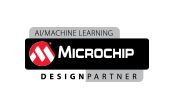 Everything You Need To Enable Innovation
With Our Sensing AI Technology
Sensor Hardware
Platforms
Muse™, Mitch™ and NeuraTrack™ are low-power systems with outstanding reliability and remarkable miniaturization
Shop Our Products
Motion Processing Algorithms
MPE™ is a 3D motion tracking software that meets the accuracy requirements of the most demanding applications
learn more
Sensor Fusion
AI Software
The NeuraSense™ Edge AI provides event detection, sensor data analytics and contextual awareness
learn more
Fields where our products have been applied
Are You Looking for a Reliable Technology Partner?
Adding IMU, orientation estimation and AI to your product can be challenging if you don't have the necessary resources or know-how.
That's why we created the MakeSense™ strategic partnership program for companies that need help implementing intelligent sensor systems. The program allows you to focus on your application as our multidisciplinary team takes care of the underlying technology.
From orientation estimation through activity tracking to IoT sensors, we've built a variety of smart solutions with our strategic partners.
We'll Help You Get Up
and Running in No Time
You need real value quickly, but achieving accurate sensing requires a wide range of expertise that is hard to come by. To meet tight deadlines, you'll need to overcome highly-technical challenges fast while answering all the tough questions. This is why we have assembled a rare group of committed professionals that will help you gain real value right away following a plug-and-play installation.
Whether you need a complete sensing system or more specific components and consulting, our solutions cover a variety of requirements. They range from initial concept design and implementation, through our embedded software and hardware to final product manufacturing.
Partner to create a custom product or to leverage our technical support through the MakeSense™ program
Why Our Customers Chose Us
"Thanks to the collaboration with the 221e team we have been able to translate into practice our vision involving the detection of movement in patients/athletes. They have always been very quick and attentive in providing useful feedback for the proper development of the project. We are planning to further develop our collaboration in order to enhance our potential and bring continuous innovation to our products."
Dott. Mario Gabbrielli – CEO, Dott. Viktor Terekhov – CSO

Read Case Study
"In the case of 221e, I greatly appreciated their IoT expertise. They have developed a miniature MUSE sensor that adapts to multiple contexts and provides a series of environmental data that, when properly analyzed, can create a lot of value in different contexts."
Guido Cendali Pignatelli – Open Innovation Manager

Read Case Study
"Thanks to the 221e team for contributing their expertise in smart sensor systems, their technical advice about the appropriate software for the project and the extraction and analysis of the data"

Read Case Study