2-in-1 Thermometer & Pulse Oximeter
Track the Health of Your Loved Ones
With instant, accurate readings in a few seconds
Get thermo2 for 89$
Are You Tired of Inaccurate Thermometers That Are

Anything but Fast?
You may have experienced how inaccurate drugstore thermometers and oximeters can be. They give you highly-variable results time and again. Even measurements taken within a short time of one another can give you wild swings in temperature and blood oxygen saturation (SpO2). And your readings often don't come close to matching those you get at your doctor's office.
Maybe you've even considered a mercury thermometer. But these take way too long to give you a reading. This is especially important if you're taking the temperature of a little kid that can't stay still that long.
That's not what you'll experience when using ThermO2
You'll love the consistent accuracy of ThermO2, which is the result of using medical-grade components and advanced proprietary algorithms.
Your body temperature will be accurate to 0.2°C/0.36°F
Your SpO2 will be accurate to 2% at 70-100% saturation levels
You'll get your temperature in a few seconds
download product overview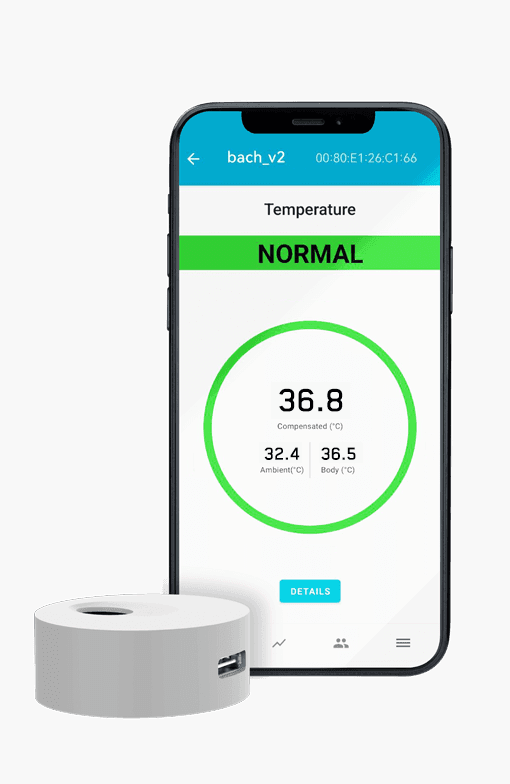 Medical-Grade
Pulse Oximeter
Reflective infrared SpO2 and heart rate sensor

Medical-Grade
Thermometer
Non-contact forehead thermometer accurate to 0.2°C/0.36°F

Fast & Accurate
Readings
Instant-read thermometer with 2 seconds read time

Portable &
USB Rechargeable
More than 400 measurements on a single charge

Connects
to your phone
An easy-to-use app for self-monitoring and telecare

Keep track of
your Health
Keep your health in check using a record of your readings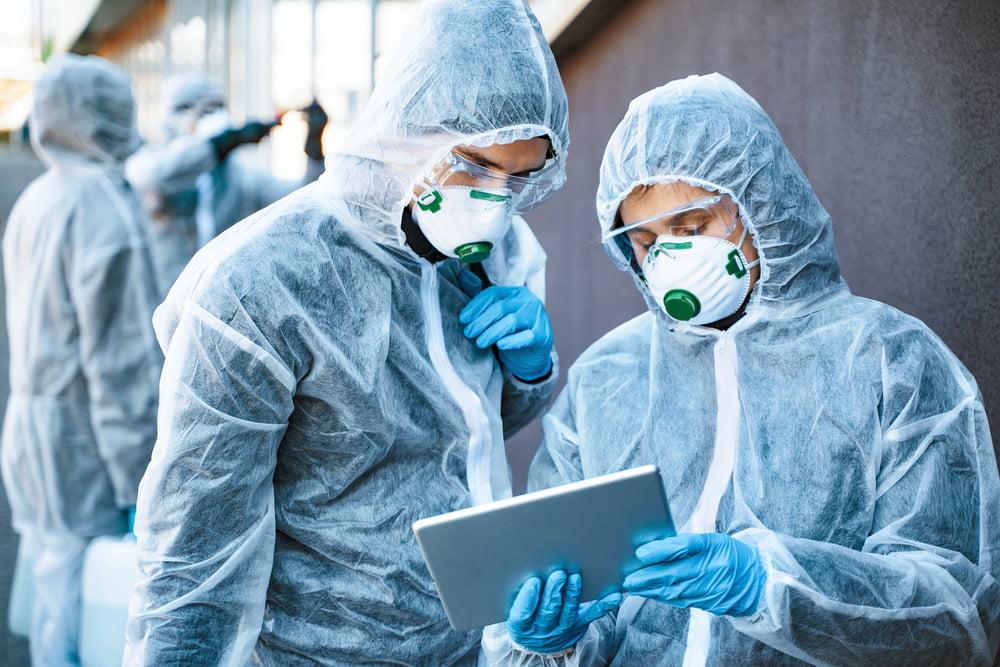 During times of pandemic, you and those you care about need reliable non-contact thermometers and fingertip pulse oximeters like ThermO2. This will help you to check for fever, which is an immediate sign that you need a COVID-19 test.
If you have been infected, you can track your blood oxygenation level with ThermO2's saturometer and O2 monitor. You can also use it to track your body temperature during quarantine. Precise measurements like these are fundamental for monitoring the progress of your disease and warning healthcare personnel in advance if needed.
ThermO2 uses a smartphone app to display your readings. It also has easy-to-read LED lights to indicate if your measurements are within a healthy range or not.
Track Your Health With State-of-The-art Tech

ThermO2 sends all thermopile and HR sensor readings to an app on your phone over Bluetooth. You can use this historical data for self or remote health monitoring.
ThermO2 obtains your heart rate and SpO2 using infrared photoplethysmography (PPG). This is the same tech found in a PPG medical device, providing greater accuracy than green-light PPG used in fitness trackers.
The ThermO2 PPG sensor is reflective, so you won't need to close the device on your finger or remove nail polish before using it.

Get thermo2 for 89$