Miniaturized Multi-sensor IMU
Acquire Motion and Environmental Data in Real Time
Using State-of-the-Art Sensor and AI Technology
buy MUSE Now
Reliable Precision Sensing
You need reliable hardware that can provide a persistent wireless connection to perfectly synchronized multi-sensor data. This is where Muse shines, both in low-power wearable devices and in high-performance IoT products. Muse is renowned for reliability and build quality. It has been optimized with the MPE™ Motion Processing Engine and NeuraSense™ Sensor Fusion AI to provide exceptional accuracy and consistent results while maintaining low power consumption.
Download product overview
Accelerometer, Gyroscope and Compass / Temperature and Humidity / Ambient Pressure Barometer / Proximity and Ambient light / Digital MEMS Microphone
ARM Cortex-M4F Processor / ARM Cortex-M0+ Processor / 1 MB Flash Memory / 256 KB SRAM
Bluetooth Low Energy 5.0 / USB Type-C
Rechargeable 120mAh Battery / USB Type-C Charging
Smart Push Button / LED Indicators / Buzzer / Expansion Connector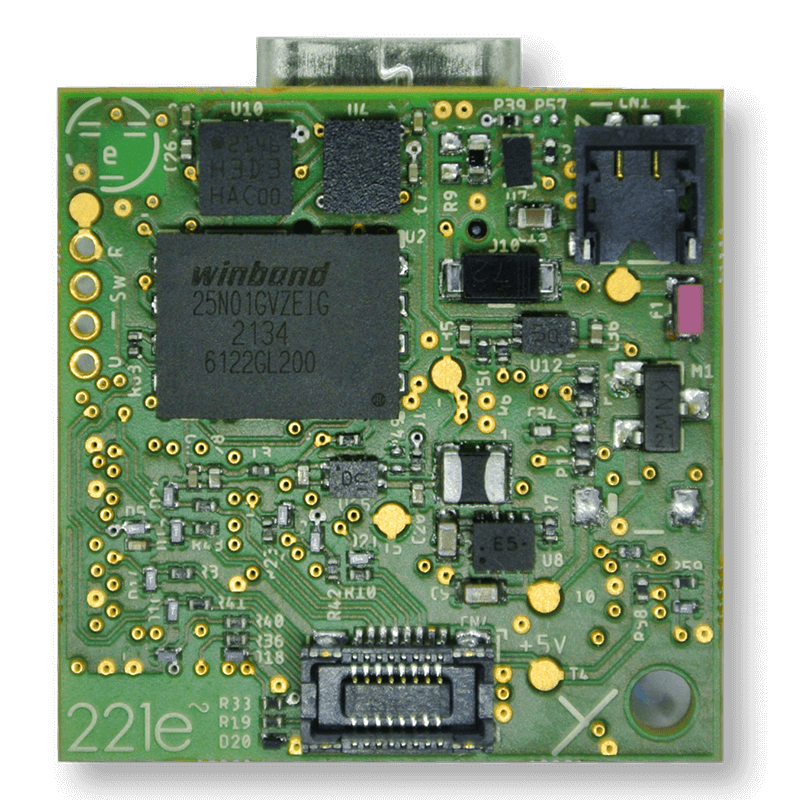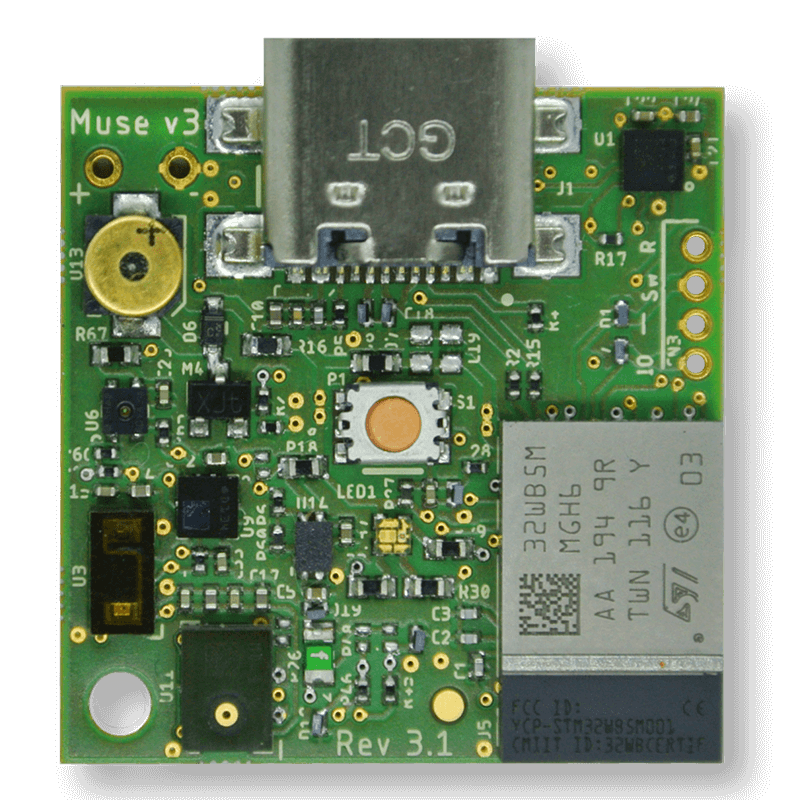 A Versatile Sensor Node
With onboard flash storage, BLE, embedded processors and a range of sensors, you can leverage Muse to implement a variety of data acquisition and processing tasks. Muse can transform your product into an innovative smart device or serve as a standalone IMU with the optional casing.
buy MUSE Now

Gain
Reliable Build Quality
Field-proven for over a decade and certified as both EMC and electrical safety compliant, Muse is known for outstanding reliability

Ensure
Consistent Accuracy
Optimized with the MPE™ Library to meet the precision requirements of the most demanding multi-sensor applications

Leverage our
Renowned Support
Get a head start with our multidisciplinary support team trusted by leading global brands since 2012

Benefit from
Modular Miniaturization
Muse is packed with sensors at only 22X22 mm2, making it ideal for devices with limited space while it's also expandable for more demanding applications
Muse has been used in a range of wearable and IoT devices created by global enterprises, innovative startups and world-leading researchers. It can measure acceleration, angular rates, 3D rotation, magnetic fields, temperature, humidity, proximity, ambient light, ambient pressure, voice and acoustic signals.
Customers with a variety of requirements appreciate the versatility of Muse. Some of them need a small form factor and low power consumption, using it as an inertial sensor or a wireless data logger, for example. Others use it as an ambient sensor, such as an air temperature sensor, an ambient temperature sensor or a humidity sensor, often in combination with IMU / AHRS features. Thanks to its onboard Bluetooth Low Energy, it can also be used as a beacon sensor.
AUTOMOTIVE & INERTIAL NAVIGATION
Many Muse users appreciate its ability to future-proof their design. They can upgrade their product with new features through a simple software update without changing the hardware. However, if this is not required in your project, we can create a customized Muse version for high quantities.
buy MUSE Now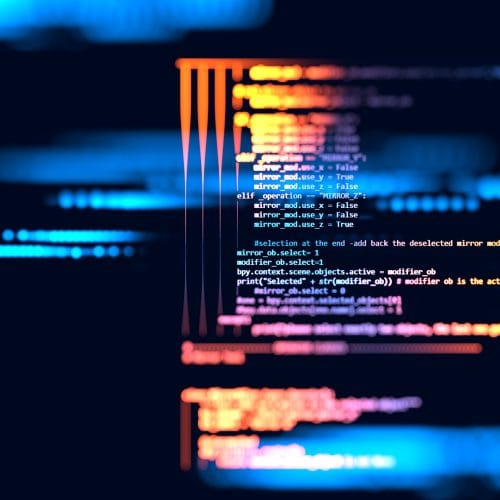 Don't you hate it when you have to spend days and nights debugging unstable connections or out-of-sync multi-sensor data? And what about when you run into some hardware issues and the project goes haywire with no one there to support you? While the initial cost of such hardware could be tempting, its total cost of ownership (TCO) is often much less attractive. Not to mention the risk of ending up with a poor-quality product.
Our customers choose Muse for its tried-and-tested build quality, which allows peace of mind while developing their high-quality products. They also appreciate our trusted support that provides all the help they need during all phases of the project.
You may also be interested in…